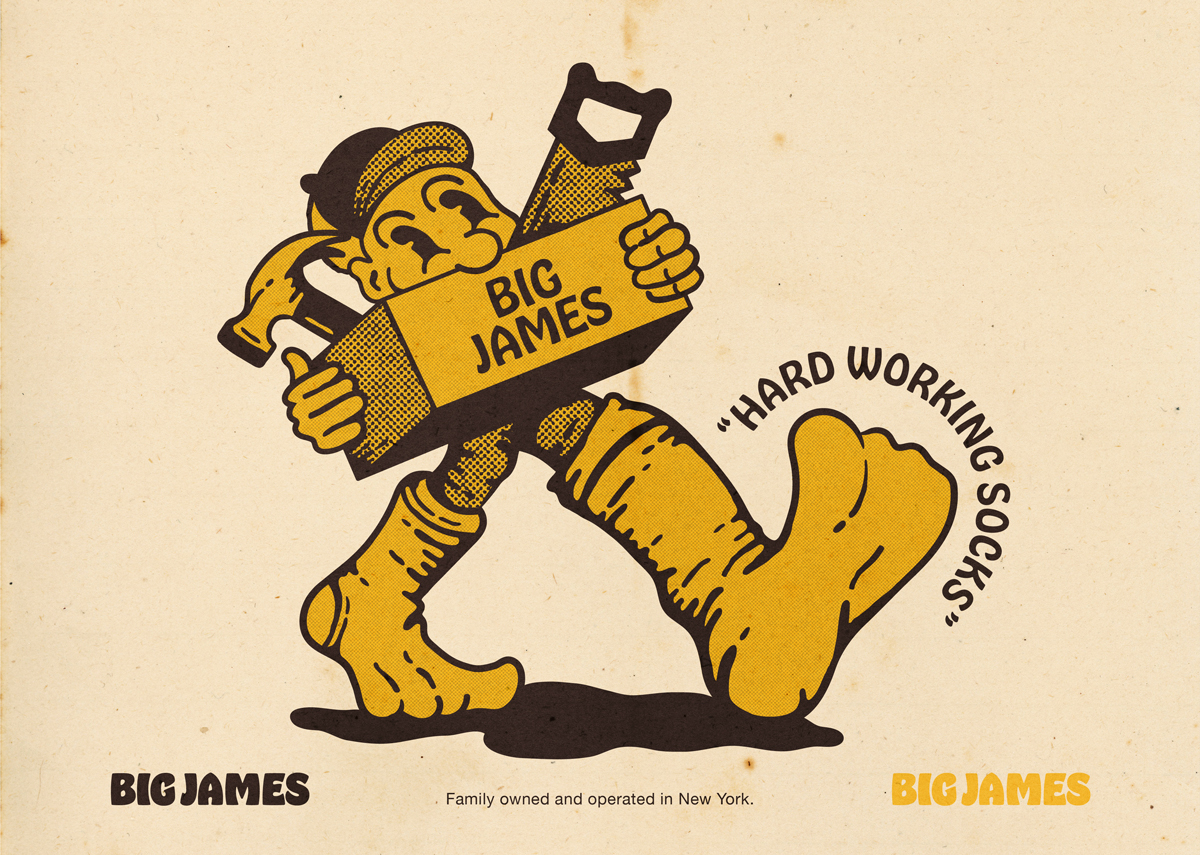 Designer & Brand Consultant
I was asked to create the identity for the Big James brand that would work with the previously chosen logo typeface. The family-owned brand wanted to have a feel of legacy and timelessness to the packaging and branding material.

I illustrated the big-footed, hard-working character that prominently displays the comfortable and "Hard Working Socks".
---
Family owned and operated in Kingston, New York

Big James mission is simple, to make great socks. It began when we couldn't find the perfect everyday sock that could hold up to the wide variety of projects we tackle on a daily basis. A sock to take the guesswork out of dressing each morning. Tough enough for the trades yet comfortable for long days on your feet. With modern performance features packaged in a timeless style. We worked hard to develop our socks and we hope you love them as much as we do.